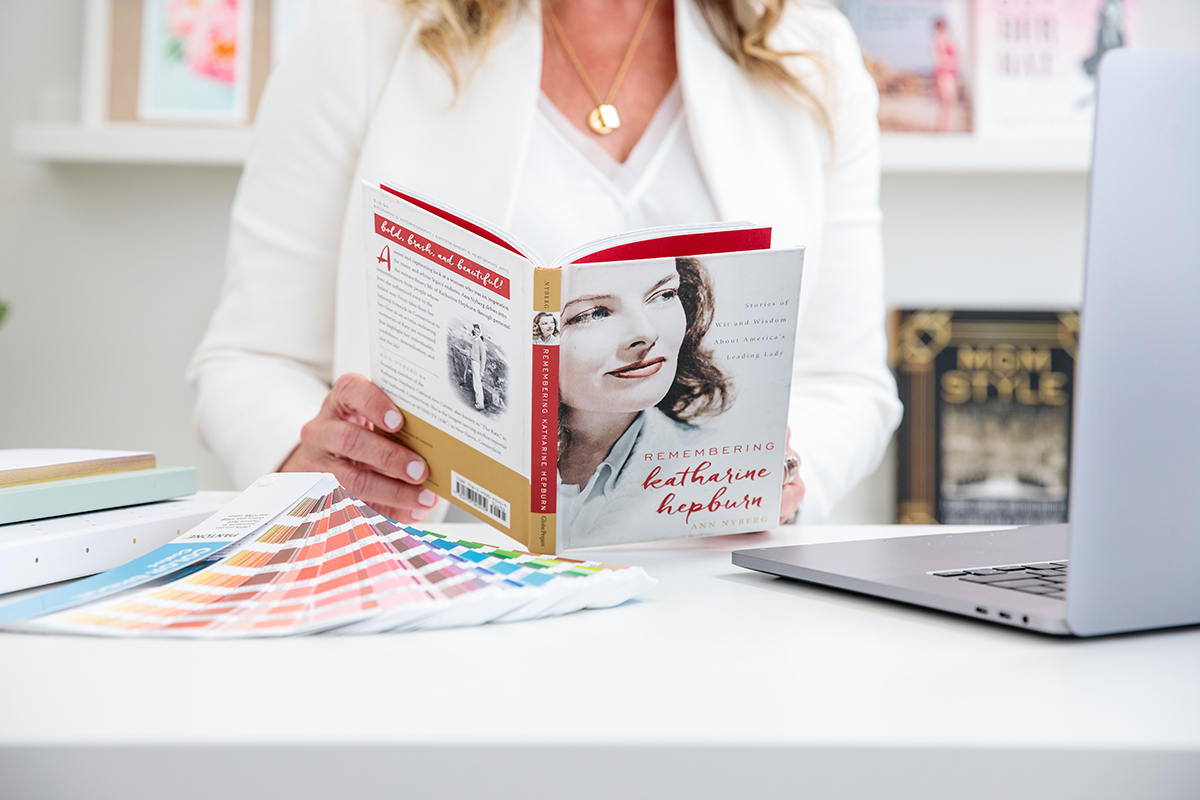 I was so excited when the publisher, Globe Pequot, reached out to me to design the book cover and interior for Remembering Katharine Hepburn: Stories of Wit and Wisdom About American's Leading Lady, by Ann Nyberg.
The design process began by reviewing the information provided in the cover design brief. The book's trim size would be 5 x 7. The perfect size for a gorgeous gift book!
The specifications also stated the publishers would like to use matte lamination on the cover design. Matte lamination offers an understated, soft look and feel to the book cover. The trim size and lamination would be perfect for this high end book. Remembering Katharine Hepburn would be sold in luxury stores such as, Bergdorf Goodman, Barney's, and Henri Bendel. This is the type of book you want to buy and keep prominently displayed in your home or office.
Next, I started the image research. One concept was to fill the cover with Kate, but I also wanted to give alternative options to my client. Once I gathered the images from the stock agencies, I presented them to the project manager. At this point, I explained my preference for specific images and my vision for the cover design.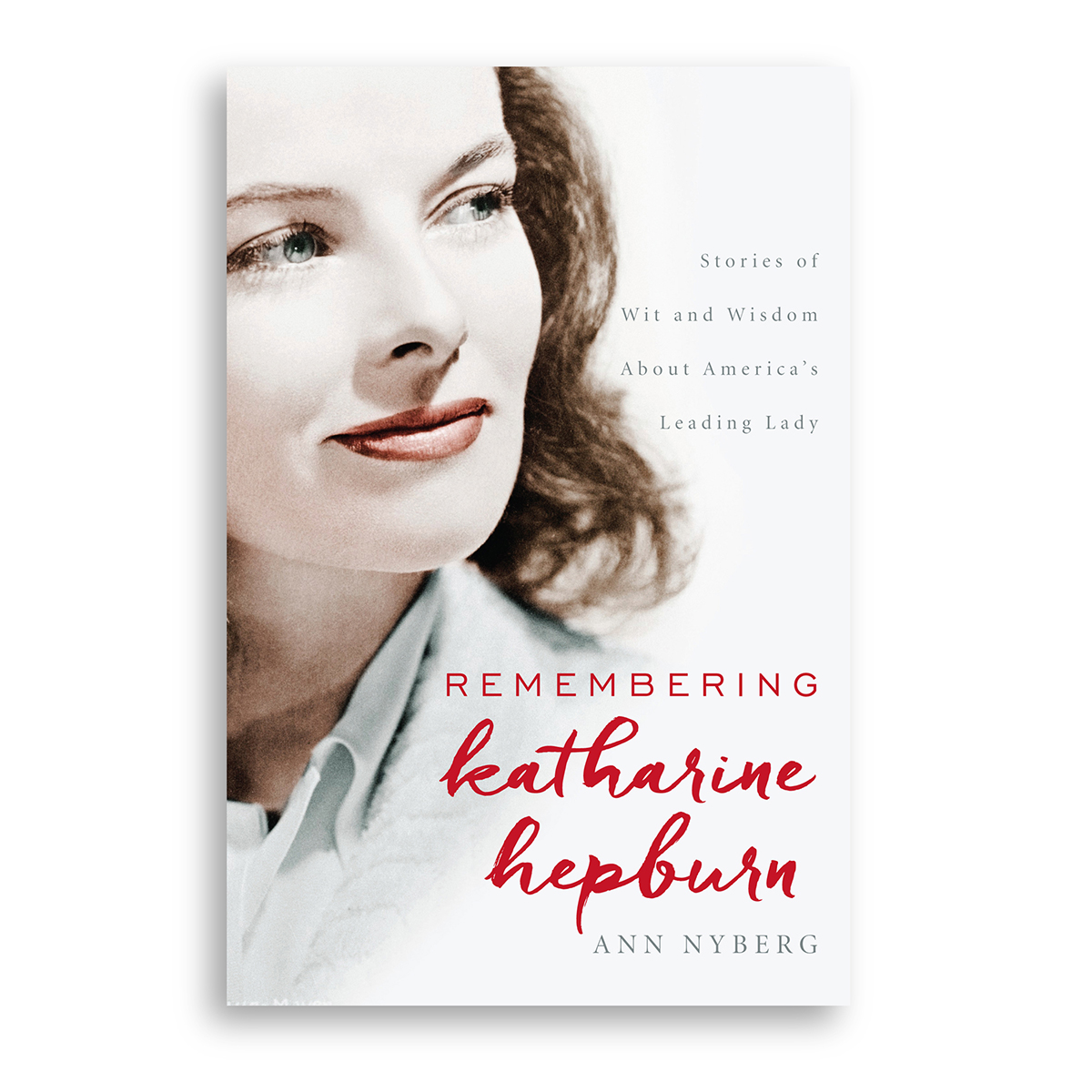 The client then narrowed down the selection of images and I started to experiment with a variety of color palettes. There was one image that really stood out to me, with soft muted colors and a pop of red from Katharine's lipstick. The red lipstick would be the inspiration behind the title font selection and color. The crop of the image was also important, I wanted to have an up close and personal feel for the cover, but still give enough white space for the typography.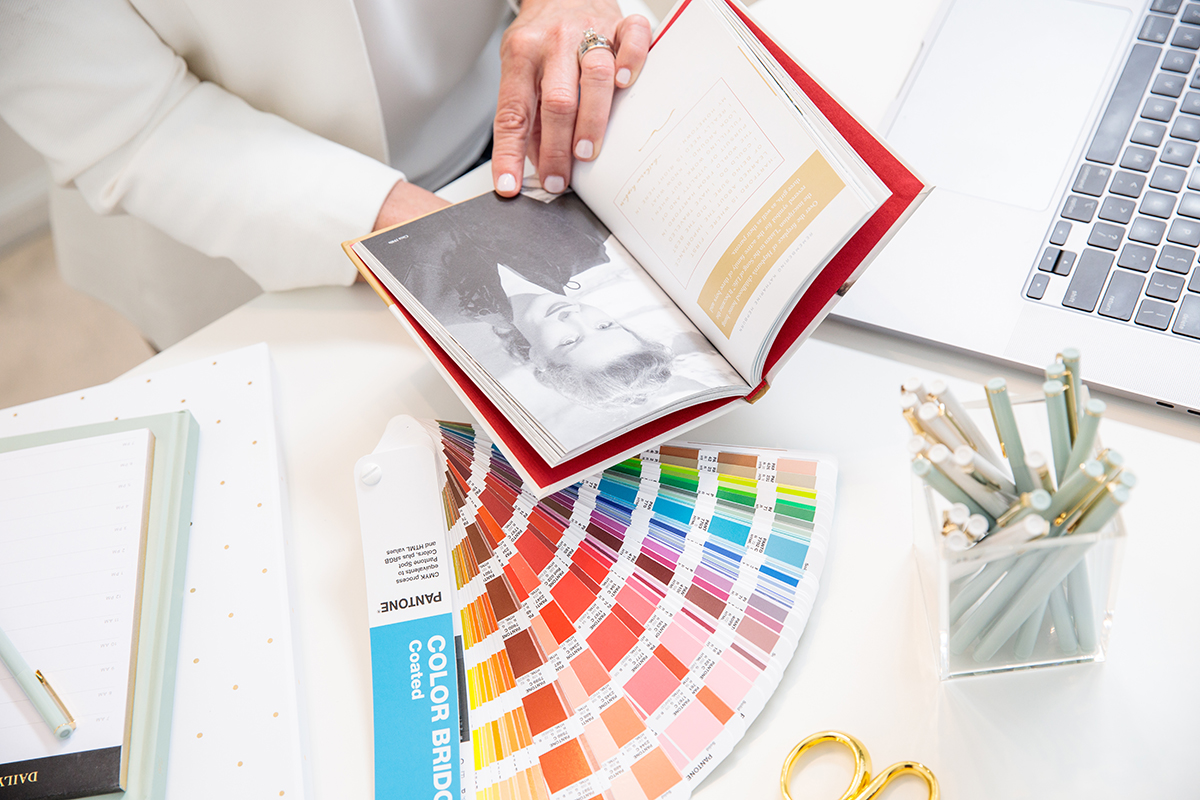 The book is just the right amount of sass and class, and as a fan of Katharine Hepburn's films it was an honor to be a part of it!
Please leave a comment below or email me directly.